Mnemonic Taking Part at RightsCon 2021
Mnemonic is participating at RightsCon in its 10th edition from June 7 to June 11, 2021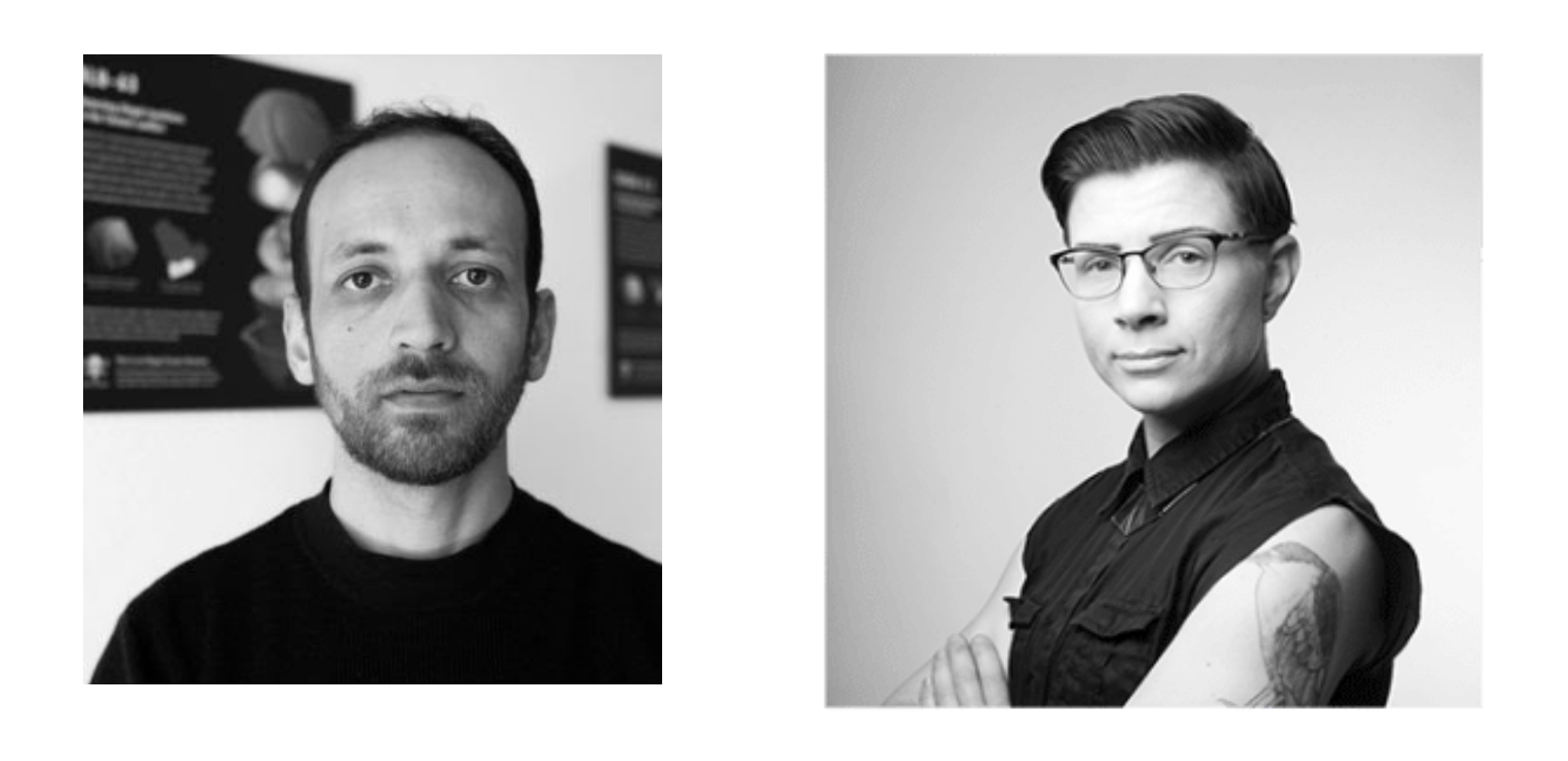 We are excited to announce the participation of our staff as both speakers and attendees. This is the second year that RightsCon is organized fully online due to COVID-19, and it serves as a reminder of how essential technology has become and how much it has impacted work in the human rights field.
Join Mnemonic's Executive Director Hadi Al Khatib, and Associate Director for Advocacy Dia Kayyali in the following sessions:
On Monday June 7th, at 15:30 CEST Hadi Al Khatib, together with Dr. Tlaleng Mofokeng, U.N. Special Rapporteur on the Right to Health, and other key speakers will present their opening remarks at the Opening Ceremony of RightsCon 2021. This year is particularly significant as it marks RightsCon's 10th anniversary. The opening remarks of the speakers will be followed by a discussion that would pave the road to five days of meaningful and crucial panels on human rights and technology.
Challenging Terrorist and Violent Extremist Use if the Internet Monday June 7th, 19:45 UTC/21:45 CEST
Hosted by Mnemonic, Dia Kayyali will lead this discussion Although there have been massiveefforts to fight ISIS' use of the internet, the conversation about terrorism anbd violent extremism has changed The rise of the far-right, white supremacists, and nationalists of all stripes has been echoed on big social media platforms like Facebook, and smaller and newer platforms such as Parler. This session is scheduled to start with introductory comments from governments taking part in the Christchurch Call Advisory Networkand the Global Internet Forum to Counter Terrorism (GIFCT). We invite you to take part in the conversation as space will be given for Q&A from the floor.
The Internet Powered Sudan's Revolution, but Can It Bring About Transitional Justice? Tuesday June 8th, 8:15 UTC/10:15 CEST
Hosted by the Sudanese Archive, Hadi Al Khatib along with the panel will address how after the Sudanese revolution was broadcasted on the internet now disinformation and propaganda are on the rise and how the security forces have increased digital surveillance. The panel will tackle three key issues, a. how digital media and the internet are enabling organic grassroots transitional justice efforts which are already underway, b. how digital media and the internet can play a role in a more formal process, and the missed opportunities thus far, and c. what role civil society and the digital rights community can have in connecting the digital with real world justice processes for Sudan.
How to Respond to Advanced Digital Threats Against Civil Society? Tuesday June 8th, 15:15 UTC/17:15 CEST
Hosted by Computer Incident Response Network (CiviCERT), Hadi Al Khatib along with speakers from Internews, Front Line Defenders, Access Now, Digital Defenders Partnership, Funacion Karims, Greenhost, TibCERT, and Organized Crime and Corruption Reporting Project will try to find answers together on how to act to the advanced digital threats against civil society organizations around the globe.
Free Speech Gatekeepers in the Middle East: Automation, Content Moderation, and the Power to Delete Tuesday June 8 18:45 UTC/20:45 CEST
Hosted by New America's Open Technology Institute (OTI), Dia Kayyali will take part in a critical panel on how social media platforms marginalize posts in a variety of languages and different regions in the world, largely due to the use of automated content moderation tools. These issues are particularly visible in the Arabic-speaking world where content in Arabic and human rights violations documentation is improperly removed as so-called "terrorist and violent extremist content", largely due to the deep limitations of automated content moderation tools.
Decoding Community in Social Media Community Standards Thursday June 10th, 20:20 UTC & 22:20 CEST
Hosted by Breakthrough India, Dia Kayyali will participate in a sorely needed discussion about social media platforms; community standards. The discussion will consider which "community" these standards represent when it comes to defining what posts violate such standards and what not. As more and more users join platforms, toxic and harmful content is extremely increasing. This content is being categorized and labeled according to community standards which are to be discussed in this panel moderated by Breakthrough India.
Syria: The Most Documented Conflict in History and How Tech is Pursuing Justice Friday June 11th, 13:45 UTC/15:45 CEST
Hosted by the Syria Campaign, Hadi Al Khatib will participate in a panel onhow, after ten years of the Syrian conflict, the digital documentation of human rights violations is serving calls for accountability and justice in Syria. Syrian Archive has been at the center of the digital archiving of the conflict since its start. Join this discussion to learn more about efforts of preserving the data of the most documented conflict in history to date and how such documentation can help in the prosecutions of Syrian war criminals.
Archiving and Sharing Access to Taken-Down Social Media Content for Researchers Investigating Serious Crimes Friday June 11th, 17:30 UTC/19:30 CEST
Hosted by Human Rights Watch and Mnemonic, Dia Kayyali will help facilitate this community lab about mechanisms to preserve potential evidence of serious crimes . Using models that have been researched by Berkeley Human Rights Center, Human Rights Watch, and others as a starting point for the discussion, the lab will work through some of the issues raised by these models and how they might impact different stakeholders, including academia, civil society, GIFCT, human rights defenders and activists, and major social media platforms.
"But we're on the same side!" How tools to fight extremism can harm counterspeech Friday June 11th, 15:00 UTC/17:00 CEST
Hosted by researcher Azza El Masri, Dia Kayyali will help facilitate this community lab about the removal of expression that actually challenges violent extremist groups. The Lab will start with case studies from Lebanon, Syria, India, Latin America, and the United States and will ook at the role that colonialist conceptions of terrorism and extremism play in determining whose content is permitted—and whose is silenced. Participants will get a chance to share their knowledge, dive in to more detailed discussions in breakout rooms, and hear about ways to plug in to ongoing work.