Concluding RightsCon 2022
Mnemonic's Participation at the 11th Edition of RightsCon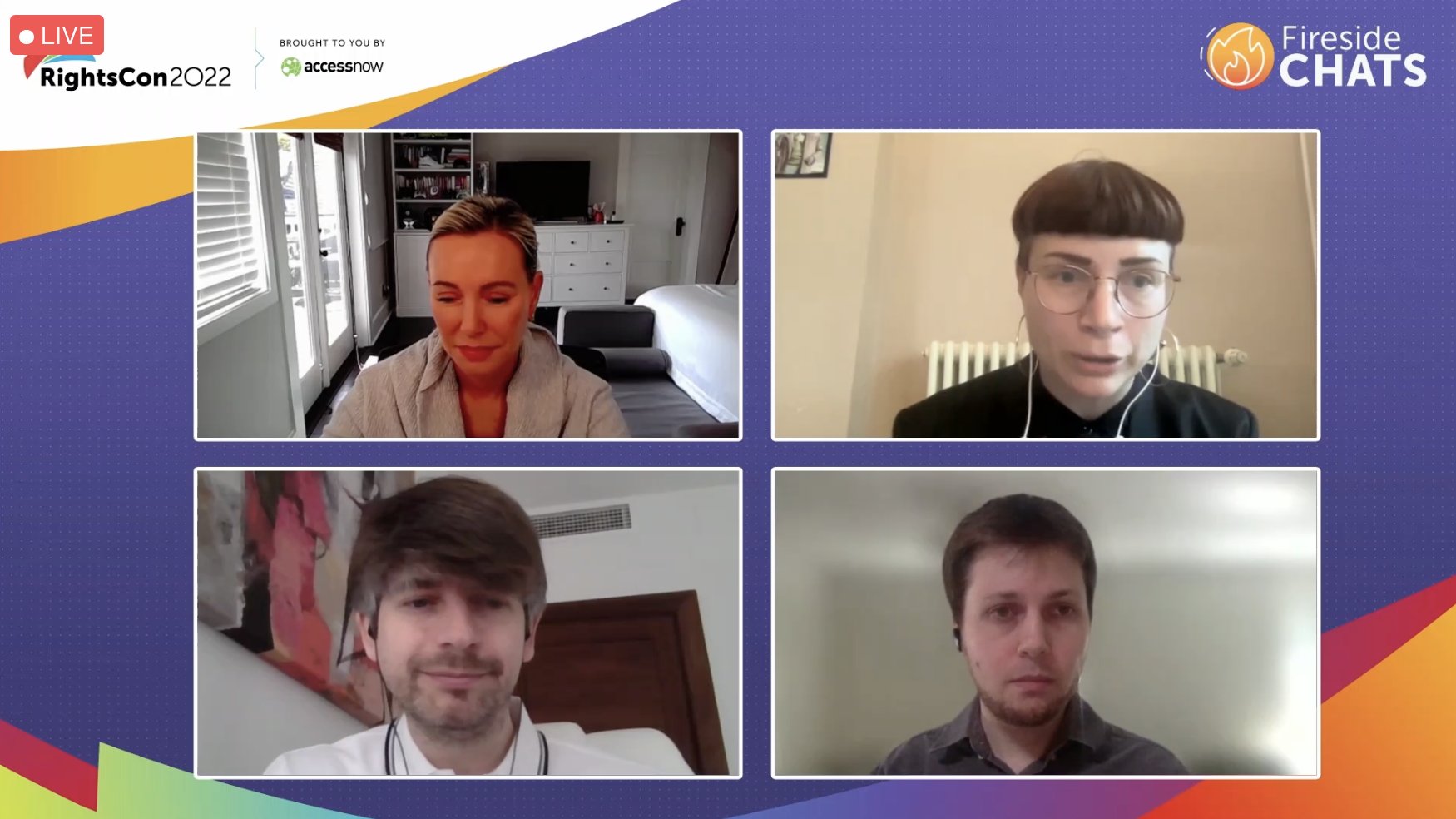 Last Friday, June 10th, RightsCon ended its 11th edition after five days of interesting, beneficial and rich events on human rights and technology. Mnemonic had the honor to be part of this edition through hosting sessions, speaking at panels, and facilitating other events. Different staff members across the organization from different projects were present at the conference that was held fully online this year as well as the previous ones due to COVID 19 restrictions.
Yemeni Archive had for the first time hosted a panel on open source investigation in Yemen. The panel had speakers from different international organizations including Human Rights Watch, Security Force Monitor, Global Legal Action Network, and Yemeni Archive's project coordinator. Beside the information shared by the speakers on challenges of access to information and verification processes on data collected from open and closed sources, this panel was one of the very few online events that brought the situation in Yemen into light.
Mnemonic's Associate Director of Advocacy, Dia Kayyali, participated in a number of events on content moderation during these five days including on content moderation in the Arab world. During this panel in particular, Kayyali, mentioned how policies done by social media platforms are all made in European and/or American companies who totally lack the minimum of understanding the Middle East and its culture. This panel was joined by speakers who all agreed on how content moderation policies are now extremely important and weigh as heavy as public policies. Speakers were David Kaye, Marwa Fatafta, Rasha Abdullah, and Mohamad Najem.
Syrian Archive team in partnership with WITNESS hosted a Community Lab on digital evidence. The Lab took the participants through the pipeline of open source data from the moment a user records content with rights violation to uploading it to being caught by investigators who archive, report, and verify those data to making it available to the world to see. Participants were invited to feed into the discussion through answering how they are handling visual documentation and analysis in their work and how they wish others in the same field approach or work together. Hence, solidarity!
Lastly, this year Sudanese Archive hosted a panel on advocacy and archiving with citizen documentation. This panel presented the Sudan Protest Monitor that curates open source documentation gathered by the Archive and uses it to determine the location, and the size of all major protests as well as the violence against civilians by security forces. The panel had Trevor Snapp and Tom Rhodes as speakers.
We look forward to RightsCon 2023 in Costa Rica and online. Mnemonic will be there!